Personalized Human Resources Consulting Services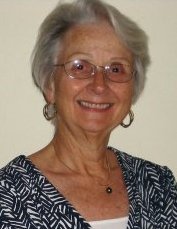 MJ Management Solutions is a human resources consulting firm that provides small businesses with a wide range of virtual and onsite HR solutions to meet their immediate and long-term needs. From ensuring legal compliance to writing customized employee handbooks to conducting sexual harassment training, businesses depend on our expertise and cost-effective human resources services to help them thrive.
Led by Margaret Jacoby, SPHR, MJ Management Solutions has delivered tailored human resources consulting services to small business clients since 1999. Ms. Jacoby's extensive HR and professional management experience spans a wide variety of industries. She has designed human resource infrastructure and implemented systems to ensure compliance with state and federal employment laws for over thirty years.
Ms. Jacoby earned the nationally-recognized certification of Senior Professional in Human Resources (SPHR) from the Human Resources Certification Institute, Society for Human Resource Management (SHRM). She specializes in directing high-quality human resources functions for small and emerging businesses and non-profits.
Margaret Jacoby's professional affiliations include:
Professionals in Human Resources Association (PIHRA)
Society for Human Resource Management (SHRM)
National Association of Women Business Owners (NAWBO), Los Angeles and Phoenix
California Chamber of Commerce
Arizona Small Business Association (ASBA)
Long Beach Community Business Network (LBCBN)
Institute for Management Consultants. Arizona Chapter (IMCAZ)
Business owners rest easier knowing that answers to their HR questions are just a phone call away. Learn more about how our human resources consulting services can benefit your business by calling 480-924-6101 (Arizona) or 310-798-4569 (California) or emailing margaret@mjms.net. You'll join the hundreds of companies who trust MJ Management Solutions to effectively manage their human resources programs.
As seen in: